Artist Statement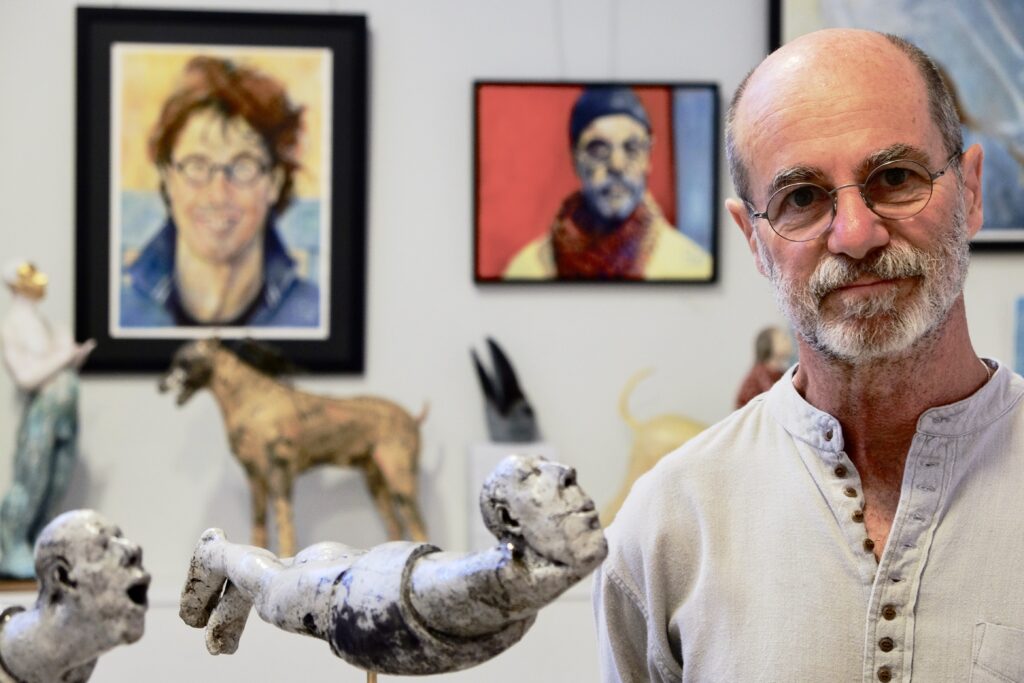 In my work I seek to cultivate an attitude of lightness and humour, and value the "gift" of the unexpected when it presents itself. In this way the genesis of a piece may arise from an odd or misconstrued turn of phrase, an idiom that opens up new possibilities for visual expression through the juxtaposition of seemingly incongruent images. A life-long curiosity (obsession?) with the visual world—the way that form reveals itself through the ever-changing play of light on a surface—provides endless material and possibilities for learning. Most often the the greatest challenge comes in the process of editing, refining and distilling the essential expression while trying to avoid becoming too ponderous.
When asked about the recurring Fish motif in my work, I believe it continues to fulfil a number of functions; it can be a messenger from the underworld, a personification of more instinctual forces and/or a trickster. It can be blind and unconscious or wise in it's observations of the absurdities of our daily dramas. In any case, the Fish seems to be persistent in it's need for expression, and sometimes this may be in spite of my best efforts!
Biography

Leonard has been involved in the visual arts in one form or another for most of his life. As a child, growing up in the context of a mobile military family, toys and companionship often involved creating and animating plasticine figures as well as following the lives and ongoing challenges of comic book heroes. The grounding in these early experiences continue to find their voice in his artwork.
After graduating from the Alberta College of Art and Design where he majored in sculpture, Leonard went on to study ceramics, photography, art education, counselling and art therapy at U.of C., U.B.C., and U.of Vic..For many years Leonard has participated annually in both the Sooke Fine Arts as well as the Sidney Fine Arts Shows where he has been the recipient of multiple awards for his sculptures as well as his paintings.
Although Leonard has been an art instructor for over 35 years he still sees himself as a student and continues to approach the creative process with curiosity and wonder. He is committed to the ongoing process of discovering new creative possibilities as well as the pursuit of meaningful imagery. A career in counselling and teaching has only deepened Leonard's appreciation of our common search for meaning and connection. His allegorical artwork is most often an attempt to give expression to those existential questions that invariably arise and explore some of those themes that bind us on this common journey.
In the Media